The newest DrayTek family member is here, the Vigor 2927. You can take advantage of a stronger processor with better performance than previous versions. Physical  Lan port 6 is back in this version.
We'll focus on the migration in this article.

If it is time to replace your older 2926 but you worry about having to recreate all the configuration in the new 2927 you need to read further down.
You can migrate an existing configuration from a 2926 to the new 2927. Fortunately DrayTek made this task as easy as taking a backup from 2926 and restoring to 2927. 
You can do this in the router GUI under System Maintenance >> Configuration Backup Menu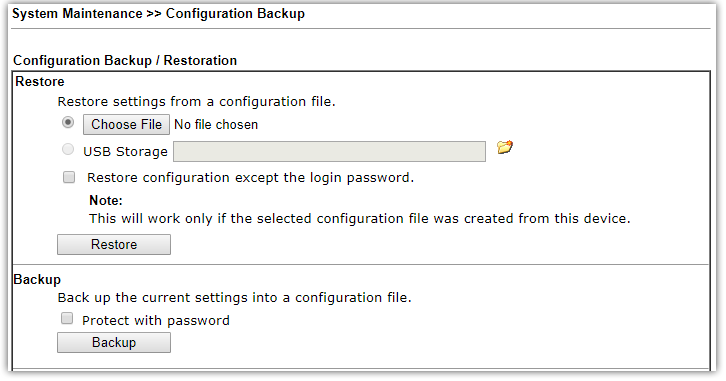 There is few things we need to watch when doing this:
1. Your 2926 needs to be running firmware version 3.9.1.4 or later. If yours is older then the first step is updating your 2926 firmware.
2. Bind IP to MAC tables do not move automatically to the 2926. If have this table configured, you need to get a backup of the Bind IP to MAC table on the 2926 and restore to 2927.
3. Any setting you had that refers to LAN port 5  on the 2926 will translate to the 2927. The new 2927 have 5 physical LAN ports. 
Other than that, you should be fine performing this migration. In our test User profiles, VPN profiles, Policy routes and many other setting translated just fine to new 2927.
Please open a case here is you encounter any issue that went unnoticed to us